Know Your Rights

Dealing with the stress of a collision is hard enough without trying to figure out how your accident insurance works. Here are some answers to frequently-asked questions about insurance policies.

Will the insurance company guarantee your work?

We guarantee our own work, but the insurance company does not have the legal right to guarantee a third party's work.

Who pays for repairs?

It depends on the circumstances. If you were at fault, but have comprehensive or collision insurance, the insurance company would pay the costs minus your deductible. If the other party was at fault, their insurance company should pay.

Do I have to accept the insurance company's appraisal of damage?

No. Check the "Appraisal Clause" in your policy if you have differences with their appraisal. It allows you and the insurance company to gather an opinion from an appraiser you both agree upon, or a third-party "Umpire" if you cannot agree.

Do I have the right to a rental car?

If you have purchased rental car coverage and were not responsible for the accident, you may seek reimbursement from the insurance company or, if another driver was responsible for the accident, their insurance company.

If you do not have rental car coverage and were responsible for the accident, you have no grounds to ask for reimbursement. If the other driver was liable, you can generally seek reimbursement from their insurance company.

Want more information on your rights? To make an appointment, call us at 908-537-2242 or make an appointment online!
What our clients are saying about us
We have established longterm and stable partnerships with various clients thanks to our excellence in solving their automotive needs!
More Reviews

I have know Rick Allen and his team since the 1988 and he has been providing continuous expert service and advice ever since that time. Rick and Mike are the two most honest and knowledgeable car repair men in the world.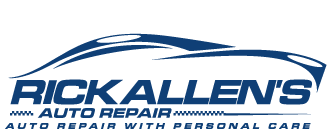 Just wanted to let you know you guys are the best. You do very good work. You have a clean neat shop. You treat us all like family. Even on rough days you keep on smiling. There's not a better place anywhere to get your car fixed. ANYWAY I WANT YOU ALL TO HAVE THE BEST OF DAYS THIS COMING YEAR 2018!